[HTML5] Snack on the Fly
For the 29th Ludum Dare – contest to which I previously participated with the LadybugRiders team – I developped a game named « Snack on the fly ». But alone, this time.
The goal is simple : try to stay alive as long as possible by eating birds that fly over the ocean. But be aware of the boats !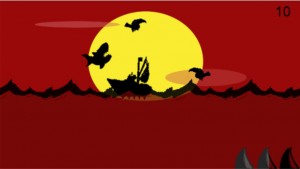 How to play :
You play using only the mouse.
 1 ) First, grip and drag the yellow handle to change the shark's direction, and release to launch.
Note : The farther from the shark the handle is, the faster it will go.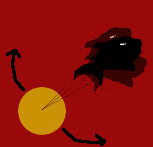 2) When you are near something you wanna eat, click again to bite.
You can bite only one time while in the air, so choose your moment right !
Now play HERE! And have fun !
You can also check the Ludum Dare page of the game