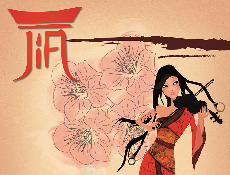 [Unity] Jia – GAMAGORA
As a final project of my last year of studies ( master 2 ), I had to develop a game within 3 months, collaborating with 10 people.
You control Jia, a girl whose violin's power can make the Gaki transform. Gakis are little furry creature who will help her advance in her quest.
The beta is now over, as my studies.
Facebook Page : https://www.facebook.com/pages/Jia/200027933426205